At Bodys by Boyd, we're proud to have provided the Yosemite Mountain Communities with Best-In-Class collision repair service since 1999. Whether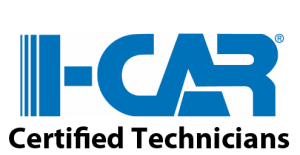 it's a late model or classic, our  body and restoration work continues to be well above industry standard. We provide manufacturer-specified auto repair equipment and methodologies, insistence on original factory parts coupled with the most modern facility in the mountains, with a level of quality and service unique to the collision repair industry.
We are also proud to maintain Direct Repair Programs with the some of the best insurers in our marketplace. We will negotiate on your behalf to ensure quality and service consistent with our reputation and auto body repairs. 
We welcome the opportunity to restore your vehicle back to its former pristine condition. Stop by our shop and facilities, we'd love to take you on a tour!
Bodys By Boyd is a Factory Certified Collision Repair Center for the following manufacturers: Ford, Nissan, GM, Hyundai, and Chrysler.